2015 WOTUS Rule - Repealed
On September 12, 2019 the Trump Administration finalized the repeal of the 2015 Waters of the United States (WOTUS) rule.
National Cattlemen's Beef Association President Jennifer Houston today issued the following statement regarding the Environmental Protection Agency's repeal of the 2015 WOTUS rule:
"Cattle producers are the nation's original environmental stewards – we work hard to ensure that our natural resources remain pristine and to implement conservation practices to protect our water resources. The 2015 WOTUS Rule was an illegal effort by the federal government to assert control over both land and water, significantly impacting our ability to implement vital conservation practices."
"After years spent fighting the 2015 WOTUS Rule in the halls of Congress, in the Courts, and at the EPA, cattle producers will sleep a little easier tonight knowing that the nightmare is over. Thanks to President Trump and Administrator Wheeler for their commitment to farmers and ranchers, and restoring the rule of law. NCBA looks forward to the finalization of a practical Waters of the United States definition that will protect our water resource while allowing cattle producers to do their jobs effectively."
Additional Resources
News Release: NCBA statement on the Trump Administration's repeal of 2015 WOTUS.
Beltway Beef Podcast: NCBA Chief Environmental Counsel Scott Yager discusses this week's historic repeal of the 2015 Waters of the US (WOTUS) Rule.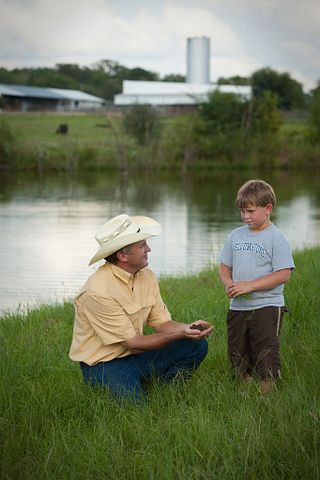 Dr. Molly McAdams speaks about the benefits of having beef in your diet to the Dietary Guidelines Advisory Committee.